Artwork in a typical room setting to see scale of painting.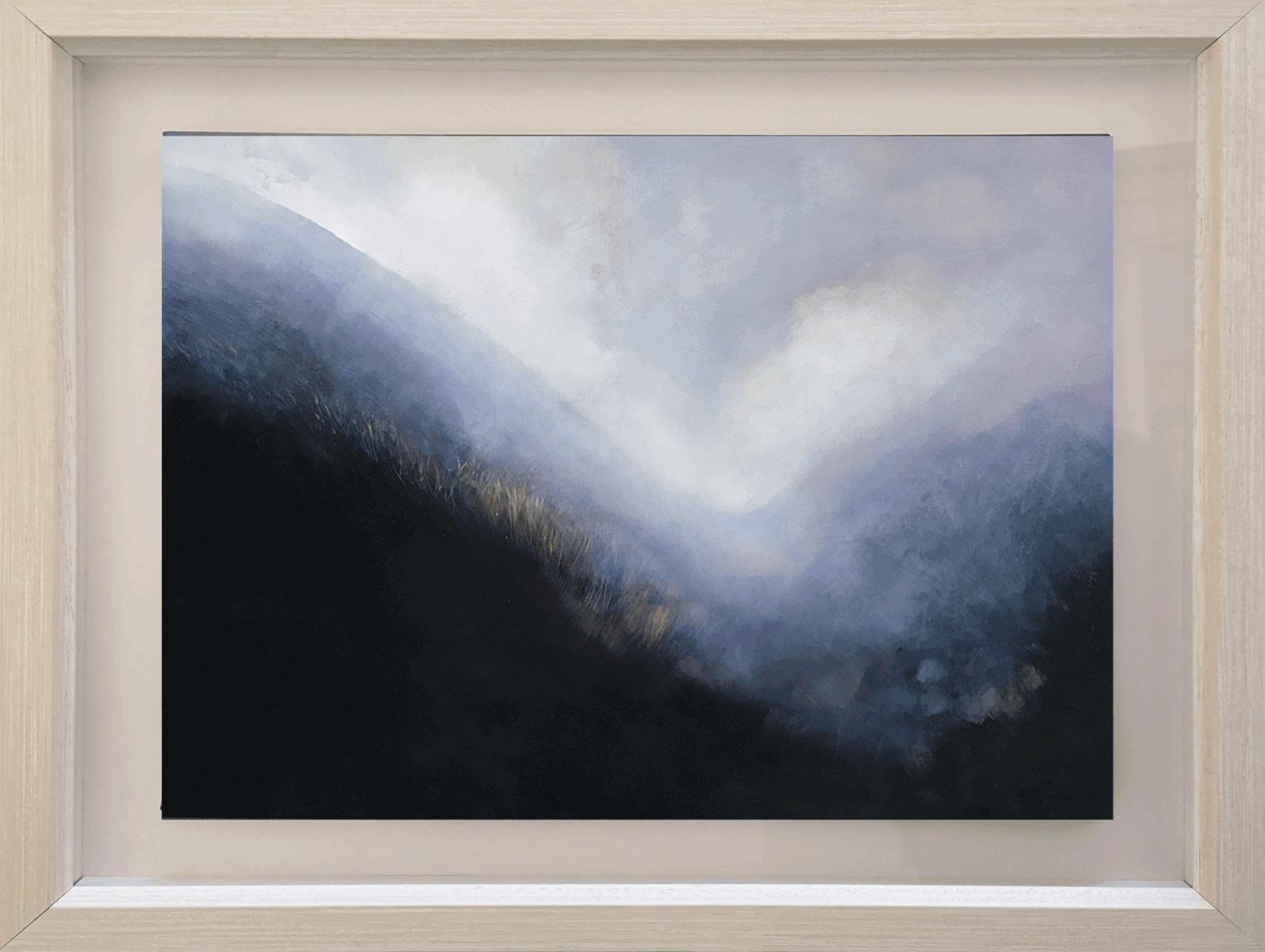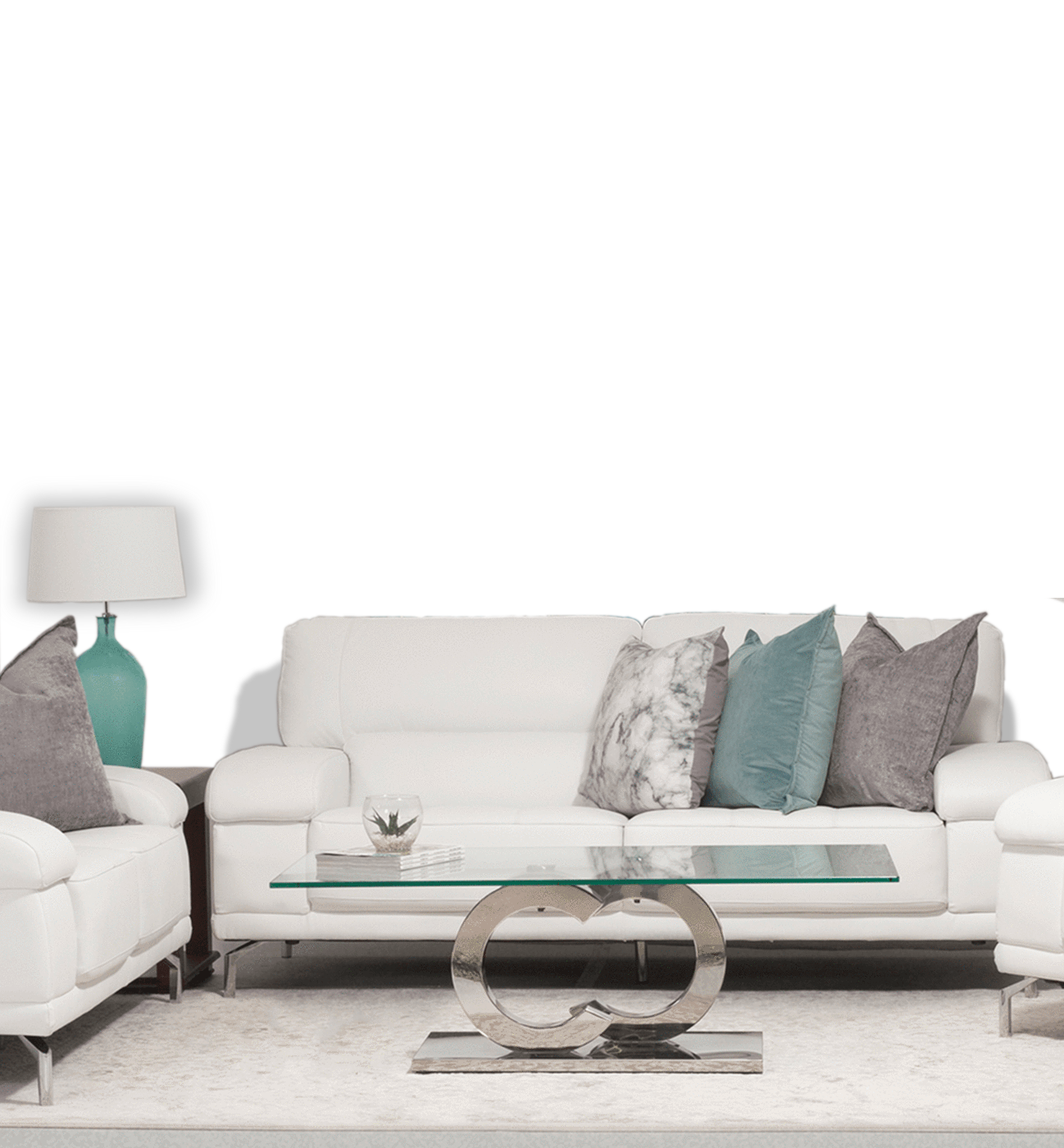 Biography Sandy Kennedy:
Sandy Kennedy is an Irish artist.
Her interdisciplinary practice includes painting, drawing, photography, installation but more recently film. A member of Visual Arts Ireland and Lux Critical Forum Dublin, she studied fine art at Chelsea School of art London and film and sound at The National Film School IADT Dun Laoghaire, Dublin.
Most recently Sandy's practice has moved towards film, but 'film is painting in light and the practice of painting seeks out the light and she is still looking, therefore she paints"
Allegory was selected for Utopia/Dystopia at the dlr Lexicon Gallery 2019 and was part of Barcelona Loop festival in 2018.
In 2020 One for Sorrow, from the Municipal Collection of Kildare County Council, was selected for exhibition at Áras Chill Dara, with nine other women artists including Evie Hone and Norah McGuinness, supported by Creative Ireland and the Arts Council. Most recently she was awarded a Kildare County Council Short Grass Film award and a Film Bursary from the Arts Council.
She looks at communicating human fragility to others through sensory experiences and perceptions and develops poetic, open ended works, where a sense of self unfolds in shifting gestures using moving images, text, and augmented sound.
National Film School, I.A.D.T. Dublin.MA Radio and T.V Broadcast Production (1st Class Hons) 2014-2015
Paperwork: Broadcasting in Society. Programme Genres.
Maker of Radio and T.V documentaries, all aspects of production.
Gaiety School of Acting, Essex Street West, Temple Bar, Dublin. Full time.
Chelsea School of Art, London. BA studies Fine Art.
Visual and Conceptual Artist multidisciplinary practice which includes sculpture, painting, drawing, installation, and film. Skills:Concepts.Research, Curation.
Sandy has exhibited in both group and solo exhibitions, nationally and internationally.
She has more than fifteen years' experience as a visual and conceptual artist working, researching, envisioning, and developing works, usually theme based, often using film and digital media.
Selected Exhibits:
Open and invited EV+A exhibition of visual art, Limerick City Gallery 2010
As Seen On The Radio, Mill Street Studios, Dublin, 2010
R.D.S Collective Contemporary Art and Irish Centre Shanghai, Shanghai 2013 'Legacy' as part of IRISH WAVE 2013,
Fine Art Centre Shanghai University, Shanghai 2013 'Shadows' as part of IRISH WAVE 2014, CPPCC Culture and History Museum in XiCheng District, Beijing 2014
New Living Artists V exhibition, IMOCA, 2024New Voices Series, Centre for Creative Practices, Dublin, Jan/Feb 2015 Incognito', Solomon Gallery, Dublin, 2017 Nasty Women Dublin, Pallas Projects/Studios, Dublin, 2017. 'Incognito',
Solomon Gallery, Dublin, 2018. Homeland 2018 'Of Memory'
Loop Festival Barcelona, Spain 2018.
Permanent resident artist with Draíocht Art Gallery, Adare Co. Limerick since 2009.
Art Currently Available at Draíocht